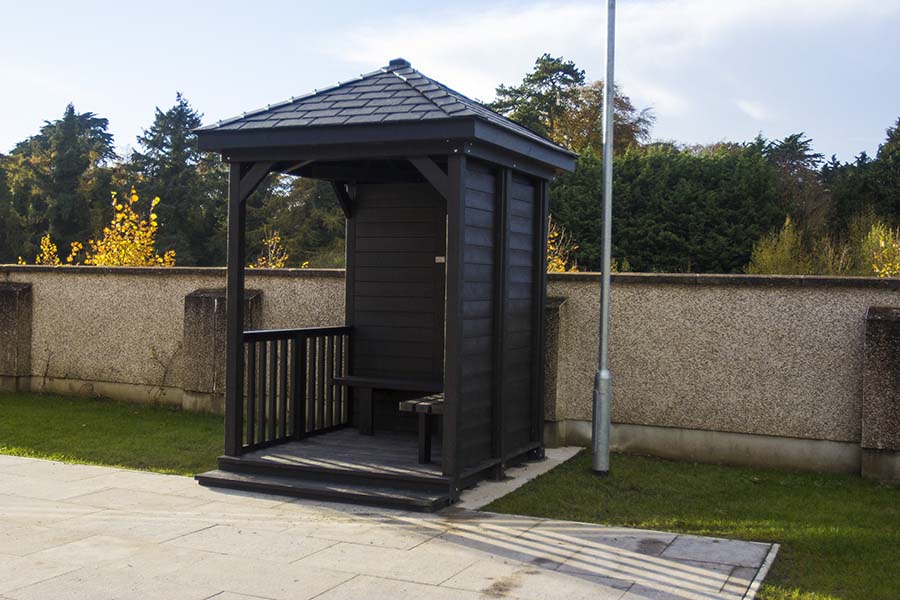 Building Gazebo made from 100% recycled plastic
We Recently completed our Gazebo Project in Mullingar. It was quit the challenge. You might say, well why, it's just a gazebo and if you were using Timber it would be easy, but because recycled plastic has different load capacity, also its expansion and contraction rate is different than that of its timber counterpart all things must be calculated perfectly also in typical fashion the Irish weather did not hold up which did hold us back a little but we prevailed none the less. We also built 3 trellis planters with a new design and custom built to fit perfectly around the building to add and sleek and stylish look to the entrance.
We put lots of time into planning and testing before the final product is ready to be constructed, it was a great experience for our Manufacturers and challenging too but with time, effort, and pride in their work the Gazebo was completed every inch of it using 100% recycled plastic Decking for the floor, Tongue and Groove for the walls even the roof tiles all recycled and recyclable, We here at Irish Recycled Products always try to push ourselves to be innovative and creative to meet a challenge head on we are one of Ireland's Biggest Suppliers of Recycled Plastic Products and that's down to good workmanship and great Customers.
How long does it take to install a Recycled Plastic Gazebo?
We strive to complete all orders as soon as possible as this is a custom project all install times will differ from first point of contact to finished product this particular project took 2 weeks as we took measurements and started preparations in our workshop to ensure a quick and faultless install.
If you are looking to create your own project and need some products or advice we would be more than happy to help our specialists have been working with Recycled Plastic Boards for many years now and no all the answers to any question you might have.