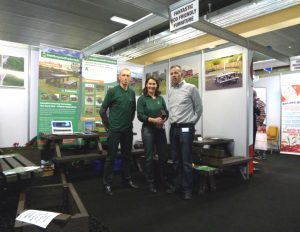 Welcome to Irish Recycled Products.
We design and manufacture maintenance free, eco friendly outdoor furniture of the future.
The idea for the company came when John & Andrew were working on a project near the mountains where they saw a lot of plastic piled up at the edge of a site, we were concerned with how waste plastic was devastating the environment, beautiful mountains, beaches, towns, villages and countryside.
On the same site we found a lot of wood rotten in the ground, and we came to the conclusion that plastic used in the outdoors was an ideal fit and that recycled PLASTIC ticked all boxes.
While researching further we found recycled plastic in sizes and shapes that can be manufactured into outdoor furniture of the future.
In 2011 we set up Irish Recycled Products and started manufacturing outdoor furniture from 100% recycled plastic otherwise destined for landfill.
Our products clearly demonstrate that financial and social responsibility can go hand in hand saving you money while helping you to protect the environment.
At Irish Recycled Products, we are passionate about what we do and pride ourselves in providing the highest standards of craftsmanship. We really go the extra mile to ensure that our customer's requirements remain our top priority at all times. We have never lost focus that quality customer service with a quality product is something which we want to deliver to each and every one of our clients.
We are proud of the quality and finish of our furniture and every piece of furniture is lovingly handcrafted at our factory in Birr, Co, Offaly and comes with a 20 year "no quibble" construction guarantee.
Irish recycled products will perform maintenance free to the highest standard in our Irish climate in your
Garden
School
Factory
Office
Park
Patio
Sports club.
So to transform your outdoor space contact us today to speak to a member of our team, sit back and relax.