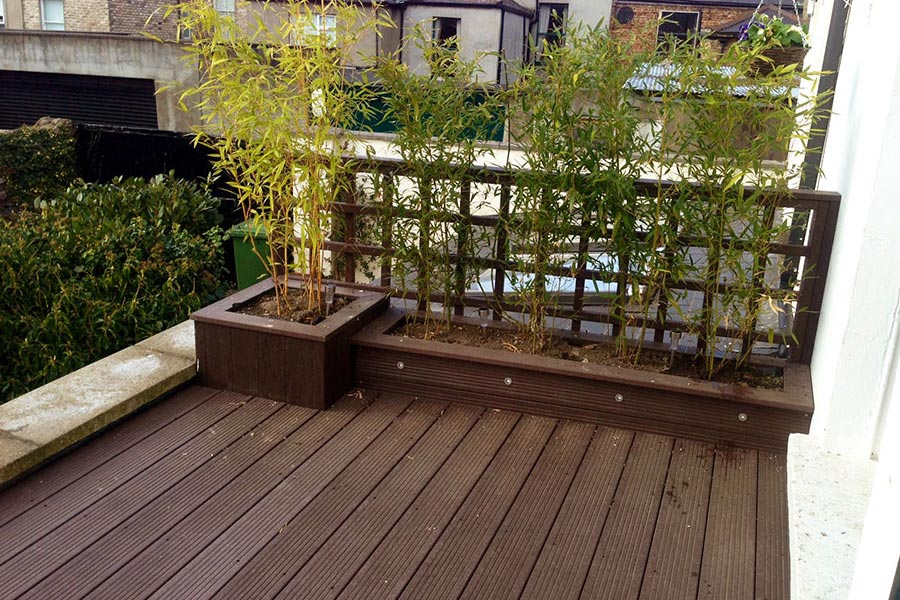 Recycled Plastic Balcony Decking in Dublin
Recently we received a call from a client in Dublin, There request simply to revamp their outdated Balcony and thought our Recycled Plastic Decking and trellis boxes were the perfect solution.
Irish Recycled Products supplied the project with Non Slip Recycled Plastic Decking Boards and trellis boxes along with consulting and answering any questions the customer may have regarding our Recycled Plastic Decking Boards, which are Maintenance Free, Non Slip, waterproof and will never rot perfect for any balcony, especially open faced balcony's that are exposed to the elements
How long did it take and cost?
Every project differs and is dependent on ground condition and size; in this case we supplied our Non Slip Recycled Plastic Decking Boards as our client had contracting work in progress already,
In the case of Irish Recycled Products installing our products, we visit the site assess the area take measurements and go over some design details to ensure the perfect Plastic Decking, Our specialists would then arrange a day for install and complete a project similar to this in a matter of hours allowing you time to enjoy it.
Please visit our decking page or contact us to find more information about Recycled Plastic Decking.